[See which wineries are opening, including whether reservations are needed.]

Weeks before the March 24 stay-at-home order in Virginia, Wine Country was already a changed place. In early March, doubling up on disinfectants was the answer to keeping customers safe and dollars flowing in the time of COVID-19. Then it shifted to bottle sales only—wine tastings were off the table. In the mild chaos, some wineries announced they'd just close up shop until April 1, which at the time seemed pretty radical--April 1 was a lifetime away.
Within a few days, the max-10 rule shattered any illusion of normalcy. A few wineries announced sales promotions so they could pay their staff, then the staff was let go entirely. Free shipping deals popped up on social media, followed by discounts if you splurged on a case, and then half a case, and then three bottles, and then suddenly winery owners were personally delivering wine to front doors. By March 20, nearly three quarters of Virginia's wineries had voluntarily shut down tasting room operations altogether, and by March 24, the choice was no longer theirs to make.
In the two months after Virginia went on lockdown, wineries learned a new business model: they became shippers, delivery drivers, and parking lot vendors of everything from wine to cheese to take-home-pizza kits. They learned how to Zoom, and that a winemaker with an accent and a dash of charisma was worth his or her weight in virtual gold. They bought tiny bottles and found a new market in selling tiny sips. They bottled sangria and blended slushies and wrapped up mystery bottles in burlap and foil.
The money didn't make them whole, but for those who kept smiling, hustled, and tucked handwritten love notes inside case boxes, they did better than they'd first hoped. A decade of the Drink Local drumbeat and their own passion for their work, and for their customers, had kept them afloat.
Now, with most wineries able (though not required) to partially reopen beginning May 15, they're about to pivot yet again. (Pivot: A shoe-in for Merriam Webster's 2020 word of the year.)
Here's what to expect, and how you can help make it work.
Each winery will be a little different, and just because they are permitted to open doesn't mean they will, just yet. Some will require reservations, some are closed to all but their wine clubs for now, some will only offer curbside pick-up.
**NoVa wineries will NOT reopen on May 15. This includes wineries in Fairfax, Loudoun, and Prince William counties.
Important Tip: Before you go, check the winery's website and/or Facebook page for specific guidelines. (Because websites can be difficult and expensive to update, busy wineries sometimes rely more on social media to get the word out.)
WHAT TO EXPECT
Phase I Guidelines in Effect: Social distancing, enhanced cleaning, and service best practices will be in effect, as per the state's most recent guidance. (Wineries fall under the "Restaurants" category.)
Inside access. No access to the tasting room or other indoor areas, except to use the restroom and, in some, purchase wine to bring outside. Even if it rains.
Outside access. You can use outside spaces, including (usually, but not always) the winery's picnic tables and their grounds for BYO picnics. Every winery will define its own rules, and all will be enforcing occupancy limits, even for outside.
Limited or no tastings. The logistics of doing wine tastings safely are challenging. Instead, expect flights of wine, or bottle-only purchasing. Also, be prepared for disposable cups.
Max 10 in your group. Most wineries already limit groups to 8, 6 or fewer, but even those who don't will be required to limit your group to no more than 10. No large party congregations will be allowed anywhere on the property.
No kids. Even wineries that welcomed kids before MAY choose not to for the time being. (If they do, kids DO count as part of your max 10-person group.)
Reservations. With severely restricted occupancy limits, many wineries will temporarily be requiring advance reservations for ALL guests. Some will also have TIME limits on your reservation.

No Cash. Wineries are working hard to minimize contact. Several will not take your cash: credit or pre-pay only.
Masks will be required. Except at your table or picnic area. There, your face can run free.
HERE'S HOW YOU CAN HELP
Keep it low key. This isn't a rule, it's just a thought. We're all a little shell shocked. Many of us have been through traumas. Others of us have just spent two months not social distancing from five-year-olds. Love your neighbors and breathe in the splendid tranquility.
Don't post party scenes on social media. Remember those Florida beach pix in the papers? It's easy to make a properly social-distanced outing look wild and crazy on Instagram. Don't give anybody any ammunition to shut wineries back down for not following the rules.
Employees will be running at full speed, doing their best to keep everything safe and clean, but if you are worried, bring along your own Clorox wipes.
Save the box! If you've had Virginia wine shipped to you, the wineries would love to reuse those shipping materials. It saves them money and saves space in the landfill. Bring them with you for drop off.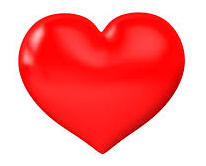 Finally, be patient, and follow the rules. This is the new normal, and wineries are figuring it out as they go.
You were missed. Expect a warm welcome.



Who's Open? See our regularly-updated list of which wineries are opening, whether reservations are needed, where kids and dogs are welcome, and more.


Nancy Bauer is the author of the book Virginia Wine Travel Journal, founder of the Virginia Wine in My Pocket website and travel app, and runs a fast-growing Facebook Group that connects Virginia wine drinkers with Virginia wine makers. She writes about Virginia wine travel for Washingtonian magazine and other regional and local publications.